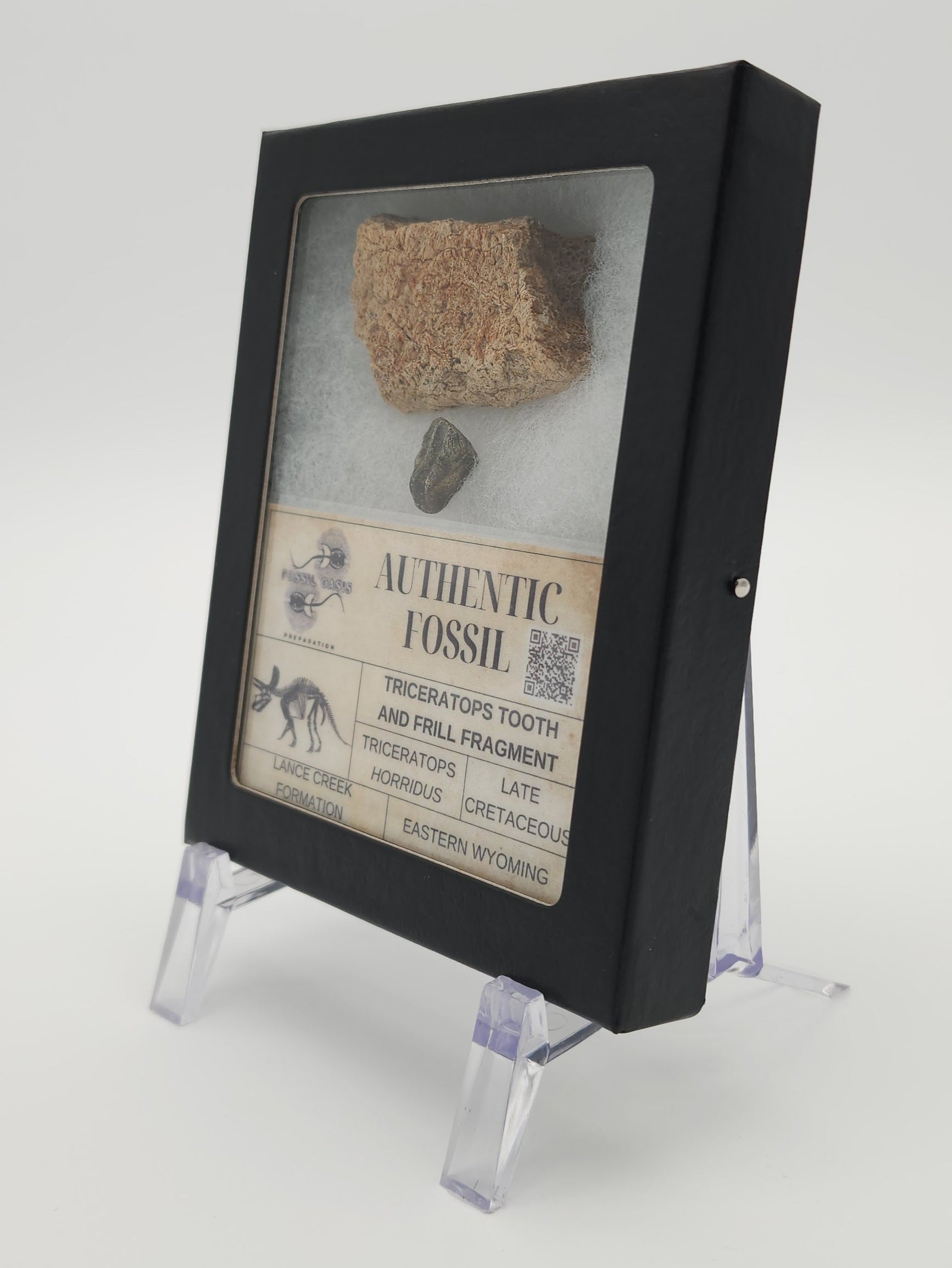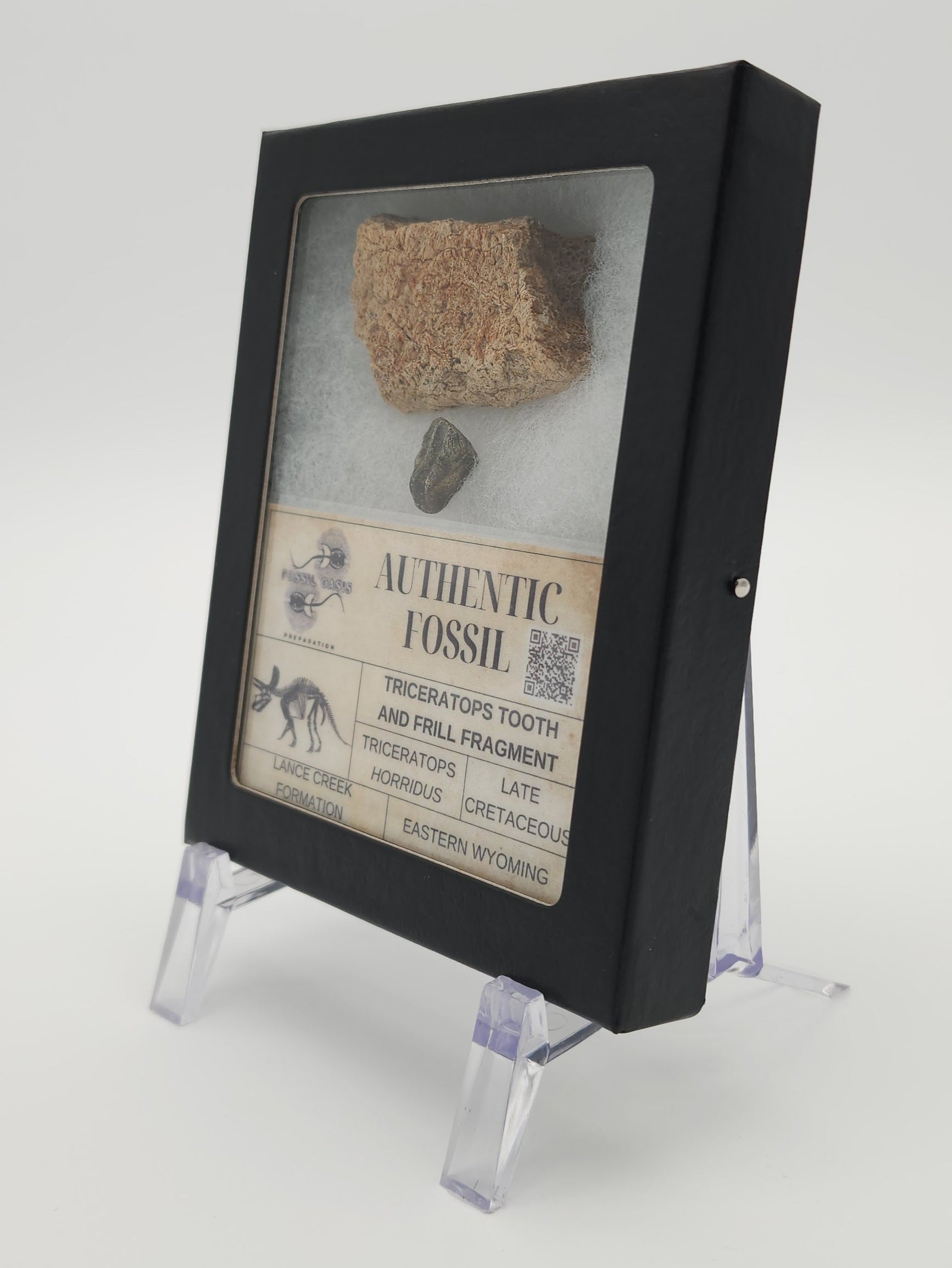 Triceratops Tooth & Frill Box Set
TRKBX23-001
$120.00
$140.00
14% OFF
Unit price
Description
Whether you're a seasoned fossil collector or a curious enthusiast, this Triceratops fossil display box is a must-have addition to your collection. It's a tangible connection to a time long past, a conversation starter, and a piece of natural history that will spark the imagination of all who behold it.
Bring the wonder of the Late Cretaceous into your home or collection with our Triceratops frill fossil and tooth fragments display box. Own a piece of Earth's ancient legacy and let these fossils tell their story.
Includes: Authentic Triceratops horridus dinosaur fossils of the frill and tooth, you'll receive the exact specimens pictured and glass top display frame with a laminated label and QR code designating the location of where these fossils were found and descriptions of fossils like it in Eastern Wyoming's Lance Creek Formation.